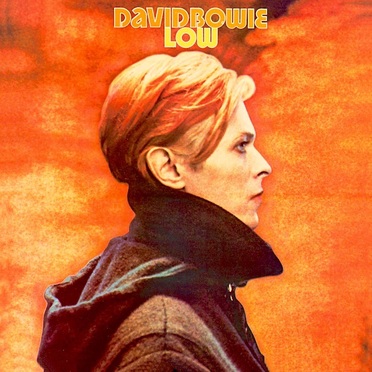 David Bowie
Label: RCA
Duration: 38:26
Genre: Rock
This is my favourite album of all time and certainly one of the most influential in rock. Eno takes a lot of credit, rightly so, for his work on this album (just listen to his earlier album Another Green World for the roadmap) but he did not produce it, this was done by Tony Visconti who has always been criminally under-rated for his work here. The snare drum sound he created has been one of the most copied sounds in modern music (See every NIN release) whether in electronica,pop or disco/rap. But also under-rated is Bowies work.
The sketches of songs and ideas and the downright bravery of a multi-platinum artist to take this road i don't believe has ever been repeated.
Sparse,glacial,evocative and containing one of the greatest and weirdest pop songs ever in "Sound & Vision" - it's essential.
---
Track
Artist
Duration
Speed of Life
2:46
Breaking Glass
1:51
What in the World
2:22
Sound and Vision
3:02
Always Crashing in the Same Car
3:28
Be My Wife
2:56
New Career in a New Town
Warszawa
6:20
Art Decade
3:44
Weeping Wall
3:28
Subterraneans
5:38
Some Are
3:16
All Saints
3:38
Sound + Vision (David Richards remix 1991)
4:41
Original Release: 1977-01-01
Composer: David Bowie
Arranged By: David Bowie, Brian Eno
Producer: David Bowie/Tony Visconti
UPC: 724352190706, 77779771929, 4988006876354, 190295842925