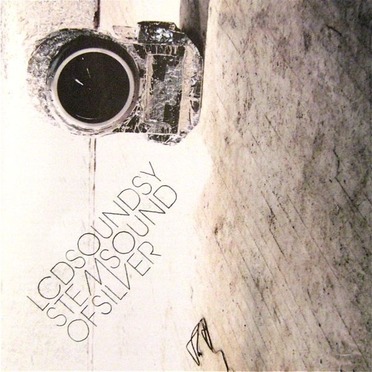 LCD Soundsystem
Label: Capitol
Duration: 55:54
Genre: Electronic
Sound of Silver is the second album from LCD Soundsystem. The album was released in the UK on March 12, 2007 and in the U.S. on March 20, 2007.
Songs in the Sound of Silver, notably "Someone Great," feature parts of the 2006 LCD Soundsystem release 45:33.
For several weeks before and after the album's release the entire album was available for streaming on the band's MySpace page. The video for the track "North American Scum" was also posted to the band's MySpace on February 8, 2007.
On March 12, 2007, to coincide with its official UK release, an underground remix version of the album was released on the internet in aid of charity.
The album reached number 28 in the UK charts. James Murphy has stated that he would like the album to be in the Top 40 on the U.S. Billboard Charts. It debuted on the Billboard 200 at number 46.
The album is dedicated to "the memory of Dr. George Kamen (1942-2006), one of the great minds of his or any generation." The Bulgarian-born doctor was a pioneer of group therapy and had opened a practice in New York.
On release Sound of Silver received widespread critical acclaim.
---
| Track | Duration |
| --- | --- |
| Get Innocuous! | 7:11 |
| Time To Get Away | 4:11 |
| North American Scum | 5:25 |
| Someone Great | 6:25 |
| All My Friends | 7:37 |
| Us v Them | 8:29 |
| Watch The Tapes | 3:55 |
| Sound Of Silver | 7:07 |
| New York, I Love You But You're Bringing Me Down | 5:34 |
Original Release: 2007-01-01
Producer: The DFA
UPC: 94638511427