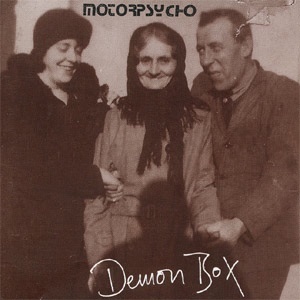 Motorpsycho
Label: Voices Of Wonder Records
Genre: Rock, Alternative Rock, Experimental, Prog Rock, Hard Rock, Folk Rock, Noise, Psychedelic Rock, Indie Rock
Recorded at Brygga Studios, December 1992.
Mastered at Stryke Audio.
Tracks A4, B1 and D1 are vinyl only tracks. A shorter version of track D1 called "Babylon" appears on the CD version of the album. Track B1 was later released on CD as the title track of the Mountain EP.
The first pressing of 500 copies has side A backed with side D and side B backed with side C. All subsequent pressings have side A backed with side B and side C backed with side D.
Comes in a gatefold sleeve.
---
Track
Waiting For The One
Nothing To Say
Feedtime
Gutwrench
Sunchild
Mountain
Tuesday Morning
All Is Loneliness
Come on In
Step Inside Again
Demon Box
Babylon & Mr Who
Junior
Plan #1
Sheer Profoundity
The One Who Went Away
Producer: Motorpsycho