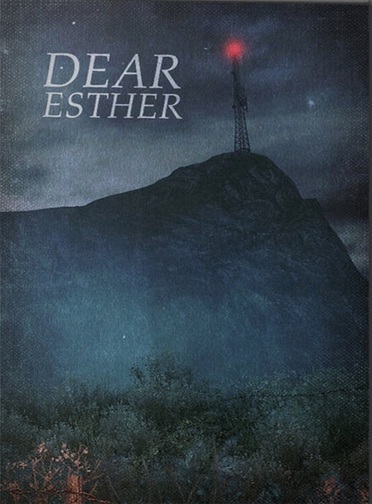 Developer: The Chinese Room Ltd.
Platform: Macintosh
Genre: Adventure, Walking Sim
Publisher: The Chinese Room Ltd.
Series: Dear Esther
Rated: mobygames logo
Dear Esther is the commercial remake of a Half-Life 2 modification of the same name first released in 2007. This version was redesigned entirely for the Source engine. The game is set on a remote, desolate island somewhere in the outer Hebrides. It is entirely story-driven and has no action sequences. It is possible to swim in certain section, but the player's character is immediately called back when he dies. The player walks the protagonist around, exploring the island, while a narrator gradually releases information about the meaning, hinting at a motorway accident. While he moves towards an aerial through four chapters with a linear design, the significance of the accident and the link to the island become apparent. Through its slow pace and the classical-driven music, the focus is more on the ambiance and the experience, than on actual gameplay, even though there are hardly any scripted parts.